In April, 2009 the ban on landing on Hashima (commonly called Gunkanjima) was lifted. The trip will give you a firsthand experience of this once prosperous deserted island.
Why not feel the unique history of Nagasaki through a Gunkanjima tour, visiting the site of Kitakeii Mine, Glover Garden and other spots.
Course
*Tour Duration … About 3 hours
Start of Tour
Reception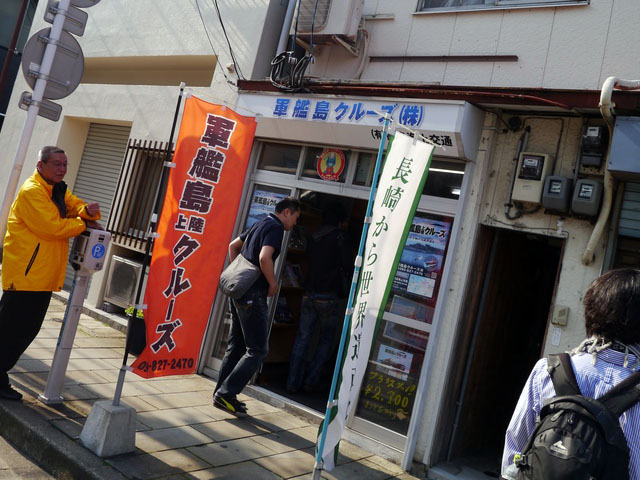 You must check in at the reception desk in the Gunkanjima Cruise Office (at Motofuna pier) at least 20 minutes before. Click here for an Access Map
Departure Time
9:10 a.m.
14:00 p.m.
Go to Takashima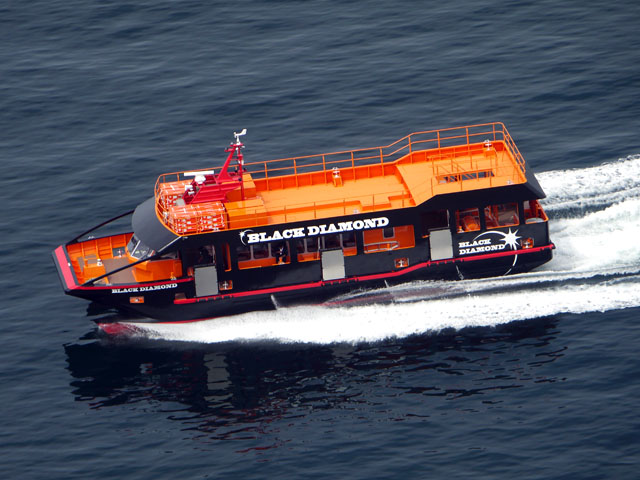 You go to Takashima in the Black Diamond. (about 40 minutes)
Landing on and Looking on Takashima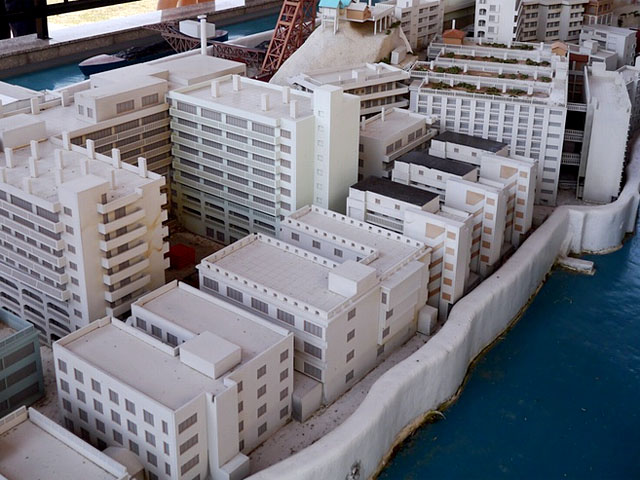 You take a tour of
Coal Museum (Model of Hashima)
Statue of Yataro Iwasaki etc.
A guide staff guides you. (about 30 minutes) Can also be boarding from Takashima. ※Disembarkation will be Takashima Port
Go to Gunkanjima (Hasima)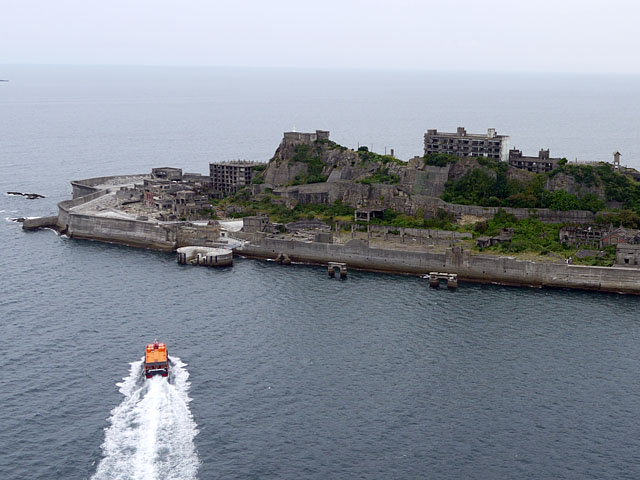 You go to final destination, Takashima (Hashima) in a high-speed ship. (about 15 minutes)
Depart from Gunkanjima (Hasima)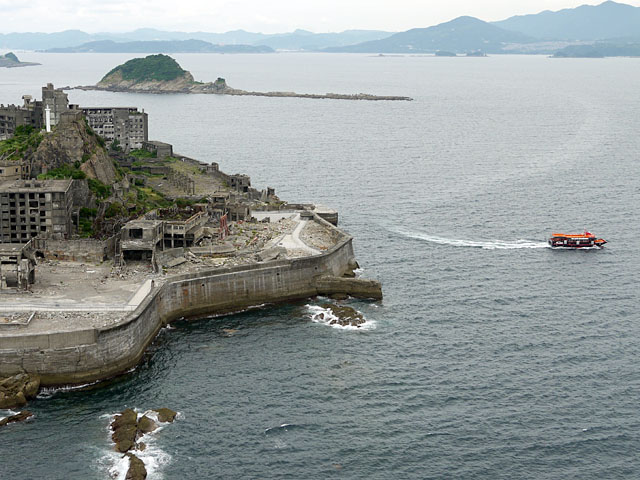 After a tour of the island, you go to Takashima, Nagasaki port, in that order in the Black Diamond.
Ianding on and looking on Gunkanjima (Hashima)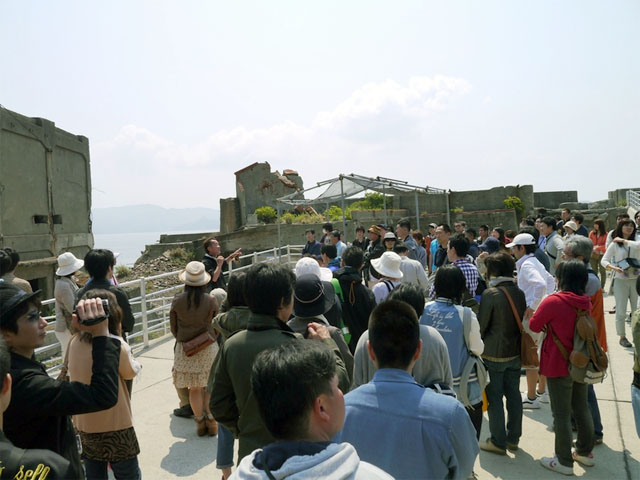 You land on Gunkanjima (Hashima). You take a tour of the island along a route. A guide staff guides you. (about 50 minutes)
Go to Nagasaki Port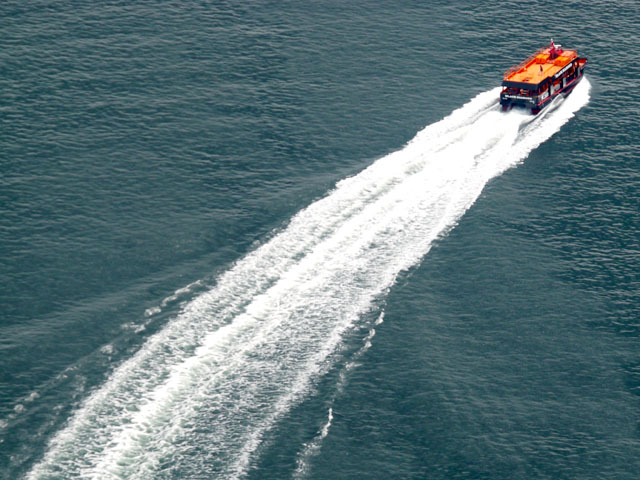 Arrive at Nagasaki Port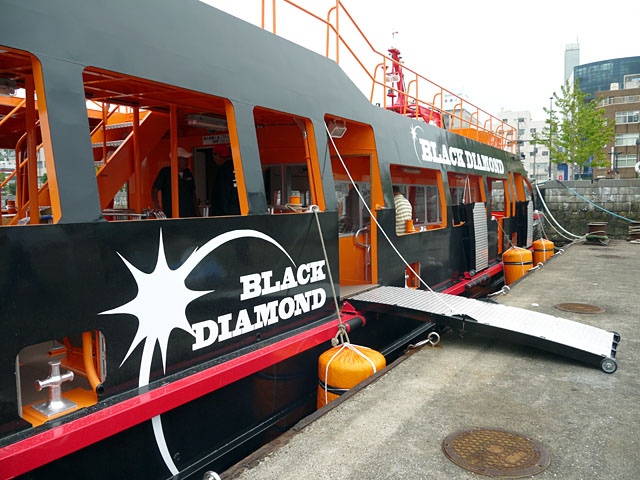 Arrive Time
12:20 a.m.
17:10 p.m.
End of Tour
Important points
You may not be able to land on the island when the wind velocity reaches above 5 meters, the wave height reaches above 0.5 meters or the visibility is 500 meters or less. Also, you are not able to land on it when the captain decides that visitors are not able to disembark safely. In the event, you are not able to disembark, you will receive a souvenir. You won't be charged for the entrance fee.

Be sure to check in at the reception desk Motohuna pire : 20 minutes before departure. If you are late,You can not ride a boat.
All participants must sign a safety contract in order to attend. Please bring it on the day of your tour. (They can also sign it at reception on the day.) ⇒ Click here for the safety contract [PDF]
The places tour participants are allowed to access at Hashima (Gunkanjima) are Sanbashi, pier, an open area and a tour route (about 220 meters). You are strictly prohibited from entering other areas.
Please refrain from drinking and smoking during the tour (on board, at the time of landing on Gunkanjima, Takashima). Also, for safety of navigation and landing, it is not possible to board a person who is drinking.
For safety please don't bring an umbrella or wear high heels and please hang your camera around your neck.
You are able to take pictures of Hashima (Gunkanjima) from the ferry or at the tour spots in Hashima (Gunkanjima).
Because there is only one toilet on the ferry, please use the restroom before boarding.
Cancel charge
If you cancel a tour or decrease the number of people, we would like to charge backward from the day before a departure date as follows.
| Before the 10th | Up to 10 days notice (counting from the day before the tour) | Up to 7 days notice (counting from the day before the tour) |
| --- | --- | --- |
| 0% of tour fare | 20% of tour fare | 30% of tour fare |
| Cancellation on the day before the tour | Cancellation on the day of the tour | Cancellation after the tour started or no-show without notice |
| --- | --- | --- |
| 40% of tour fare | 50% of tour fare | 100% of tour fare |